Promotion of Product Clubs in Sevilla and Málaga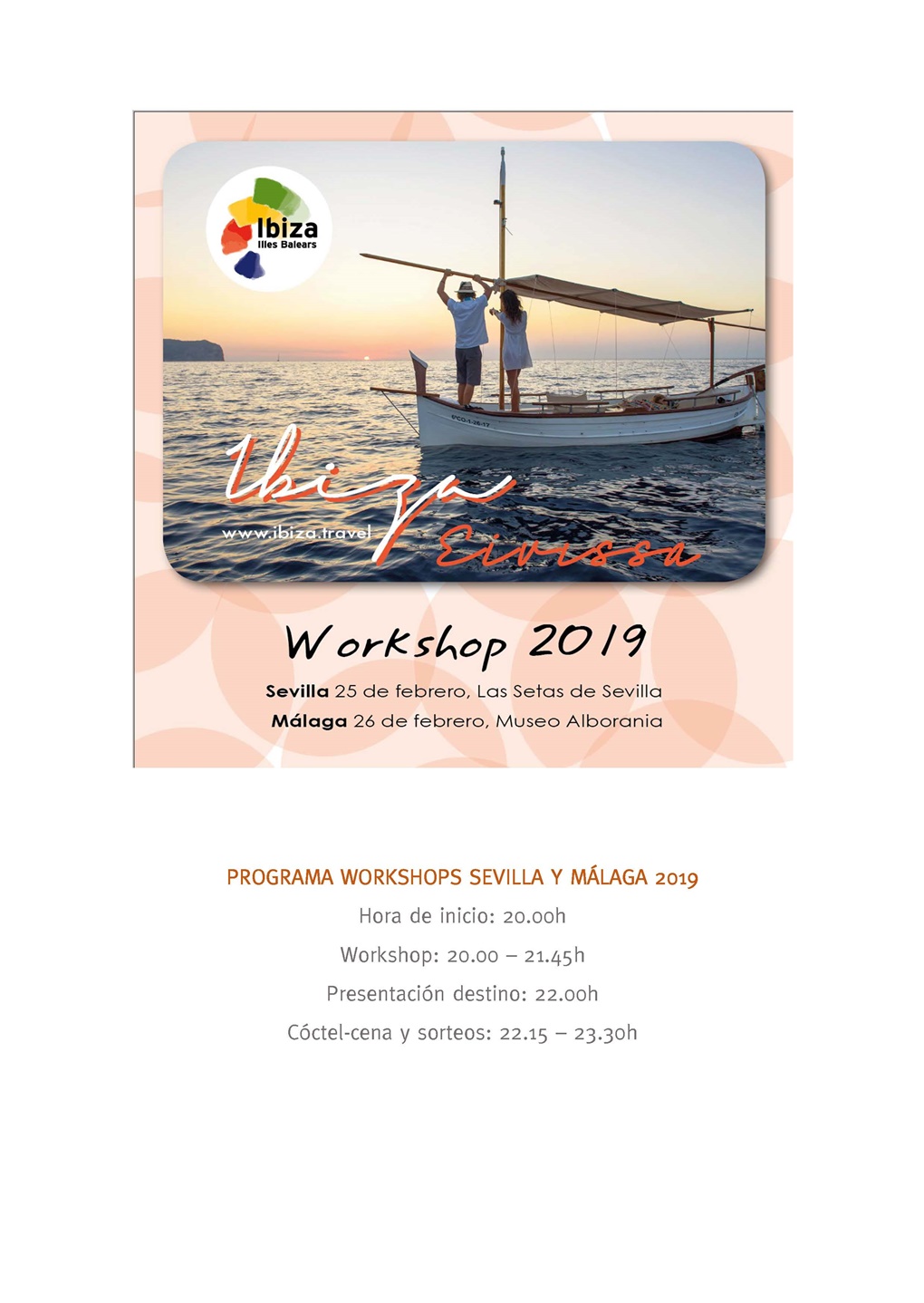 El Fomento del Turismo de la Isla de Ibiza participa esta semana en los workshops, organizados por el Consell Insular, que tendrán lugar el día 25 en Sevilla y el 26 en Málaga, con un espacio en el que se promocionarán los clubs de producto: Ibiza Convention Bureau, Ibiza Luxury Destination y Descubriendo Ibiza.
Asisten 10 representaciones de la isla, entre instituciones y empresas.
Los actos empiezan a las 20'00 horas con el workshop al que se han convocado a las agencias de la zona. Seguidamente se efectúa una presentación del destino,se ofrece un cóctel-cena y, para finalizar, se sortean estancias y experiencias.