Away from the hustle and bustle of many places in Ibiza, the white island is also a place where you can experience the slow life at its best. An ideal way is to enjoy the most authentic Ibizan atmosphere in a rural setting that combines simplicity with comfort and sophistication. An experience that transports you to memorable moments of emotional tranquillity in a luxurious atmosphere.
These premises have been the pillars on which Can Lluc Hotel Rural has based its philosophy, combining the essence of the most authentic and traditional Ibiza with the sophistication and elegance of a space with character. For this reason, the agritourism reinvents itself year after year, adapting to the new needs of both its clients and the environment.
New villas where you can breathe luxury without stridency
Following the line traced during the last years, the new villas of Can Lluc Hotel Rural -with 1 bedroom-, have been designed under an approach that leads towards the most rural and genuine Ibiza as the best way to give them a rustic and sophisticated aspect at the same time.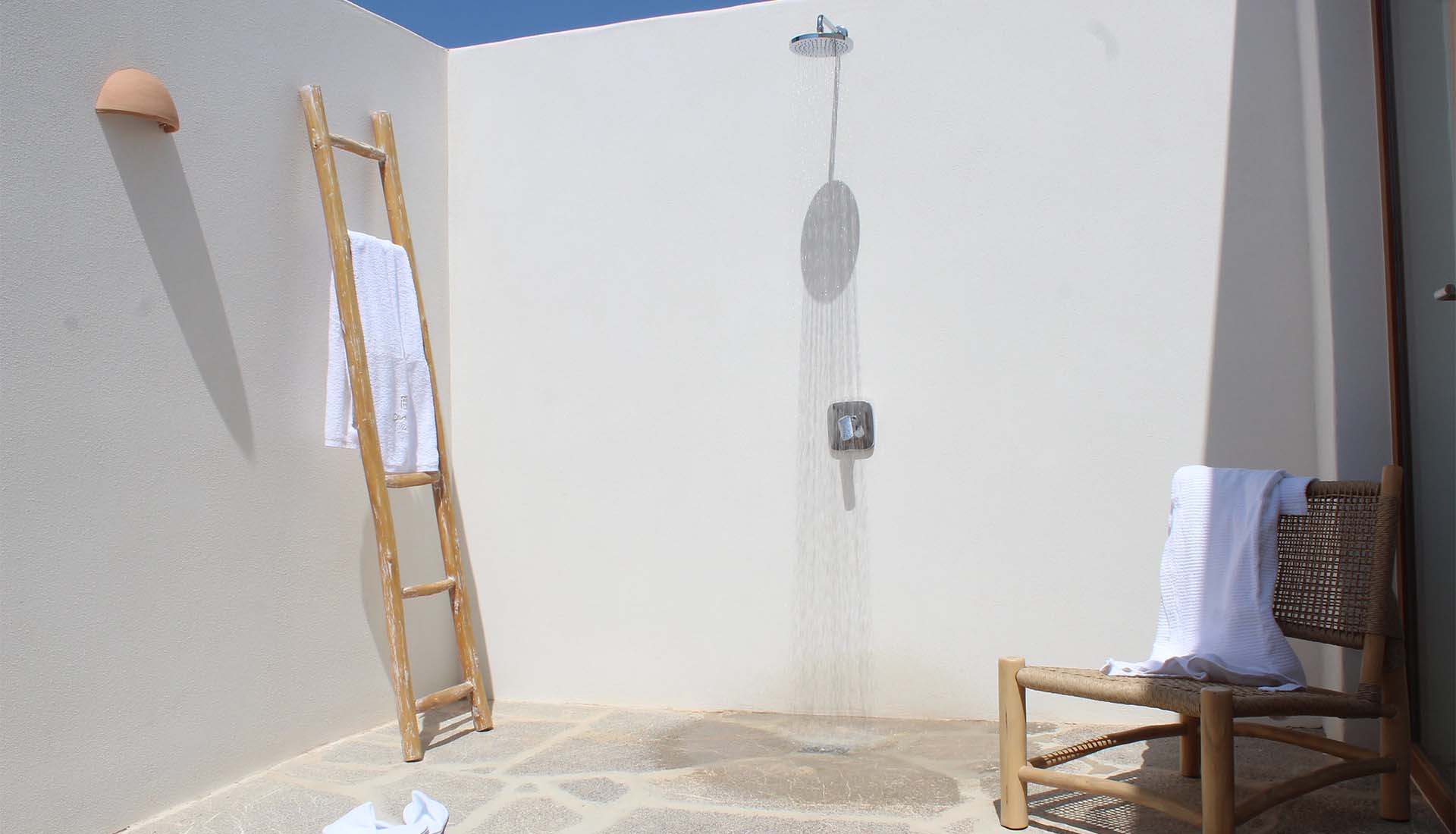 Following a sustainable yet cosmopolitan line, natural and noble materials such as oak or elm wood have been used to give the villa more personality. Likewise, natural cotton and linen fabrics dressed in neutral colours envelop the space with a cosy warmth.
On the other hand, the Ibiza stone worktop and solid elm flooring reinforce the rural character of these new accommodations, which have been painted, both inside and out, in a "pure white" that evokes the typical architecture of the island.
As for the outdoor equipment, they have a gardening system designed to use the minimum amount of water and have a shower on the outdoor terrace.
This type of rural accommodation allows you to enjoy direct contact with the environment and the natural surroundings. For this reason, choosing this type of accommodation facilitates the practice of sports and allows for a variety of activities, from excursions through the forest to discover the magic of nature through its flora and fauna to restorative baths of peace and relaxation.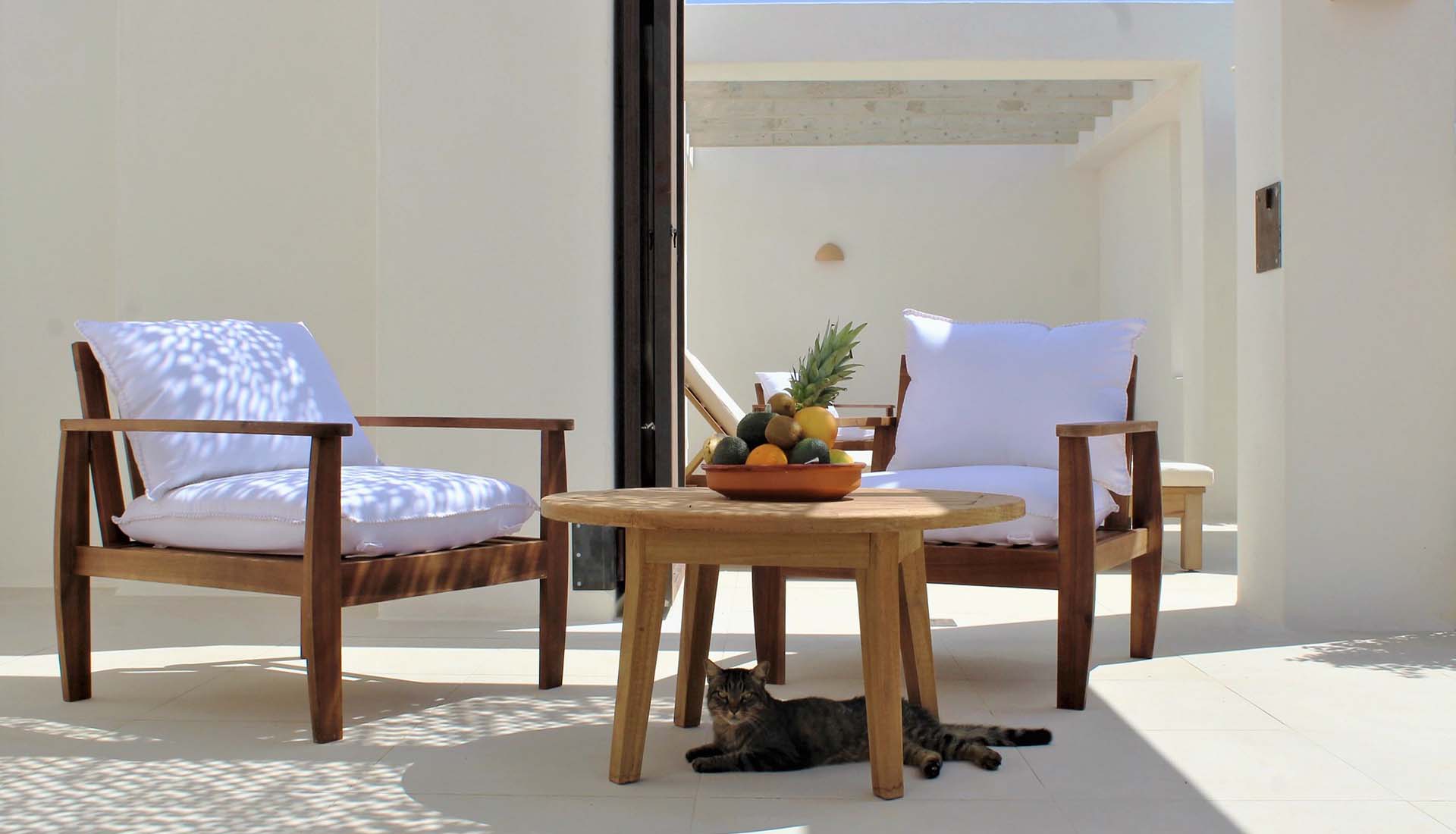 On the other hand, a stay in a village makes it easier to contribute to quality tourism through the consumption of local products and invites you to get to know the essence of the place. It also promotes the preservation of the environment, promotes regional culture in order to maintain it and develops strategies to relaunch the local economy.
More information: www.canlluc.com