Do you know the Biotechnological Botanical Ibiza? This summer is full of activities, so that you can enjoy a unique space in the most innovative botanical park in Europe:
- Ecoro performances, which unites the nature of sound and sentimental formation through music and words. Because the natural thing is to sing.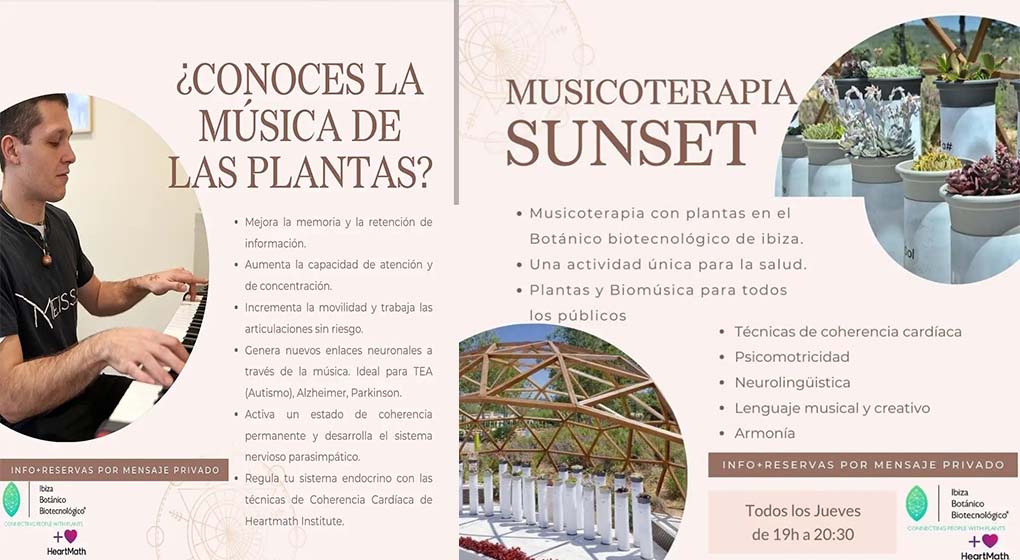 - Also related to music, at the plant piano they offer weekly Sunset music therapy classes, conducted by muscioterapaetua Jacobo de Madariaga, to develop environmental awareness and create a relationship with the plant kingdom through Biomusic.
Every Thursday from 18:30 h. to 21 h.
- With music and dance, Rocío Fraile de Wabiza offers us Danza Butoh, weekly dance classes following the fundamentals of the Body Weather work system, exploring the body butö and its relationship with space.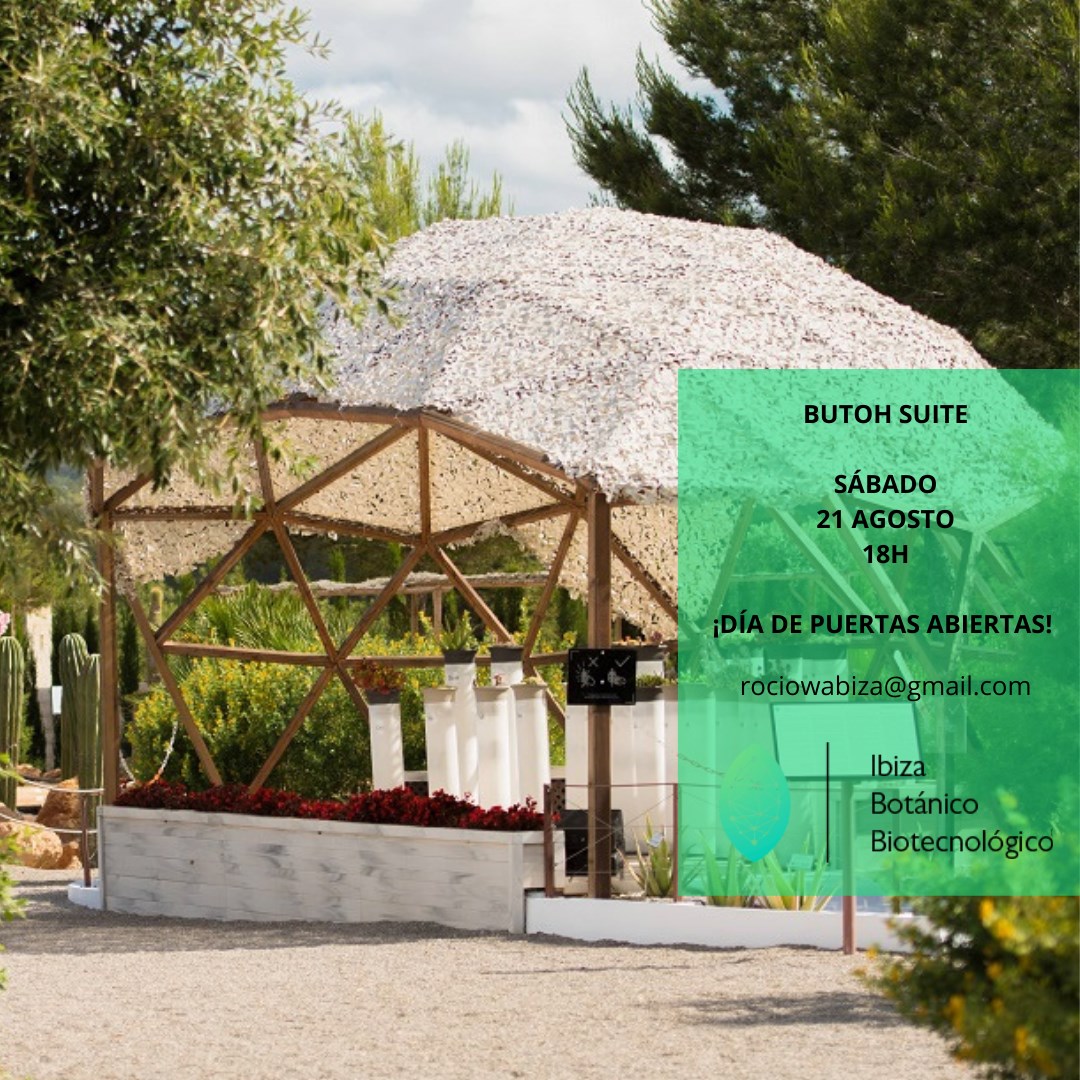 - From September, don't miss the Bonsai courses, where the shape is artificially modelled to recreate a scene from a natural passage in a pot, potsherd or tray with soil. Courses taught by Juan Torres and Juan Montesios of Bonsai Ibiza School, dedicated for 9 years to the dissemination of the art of bonsai.
- The Ibiza Botanic shop has new products of natural Aloe Vera Ibizaloe cosmetics, books, gifts, and more, located in a geodesic dome.
- This year they also have a nice Botanic Bar where you can't miss the natural fruit slushies, sandwiches and toasts, and where you will always find a good glass of Ibiza's sky water.