Eivissa Town Hall has organized various outdoor activities to celebrate this year's Eivissa Medieval in small format from 7 to 9 May.
Although due to the health situation will not be able to install the traditional market, from the Town Hall of Ibiza wanted to celebrate Eivissa Medieval, commemorating the Declaration of Ibiza as a World Heritage Site, with the Small Medieval program, three days with activities including theater, medieval music, dance performances, storytelling and guided tours of Dalt Vila. All the shows will take place in the Reina Sofia Park.
People interested in attending the shows can buy tickets, with a symbolic price of 2 euros, on the web www.eivissa.es. All the shows have a solidarity component, as the proceeds from the tickets will go to the Cruz Roja.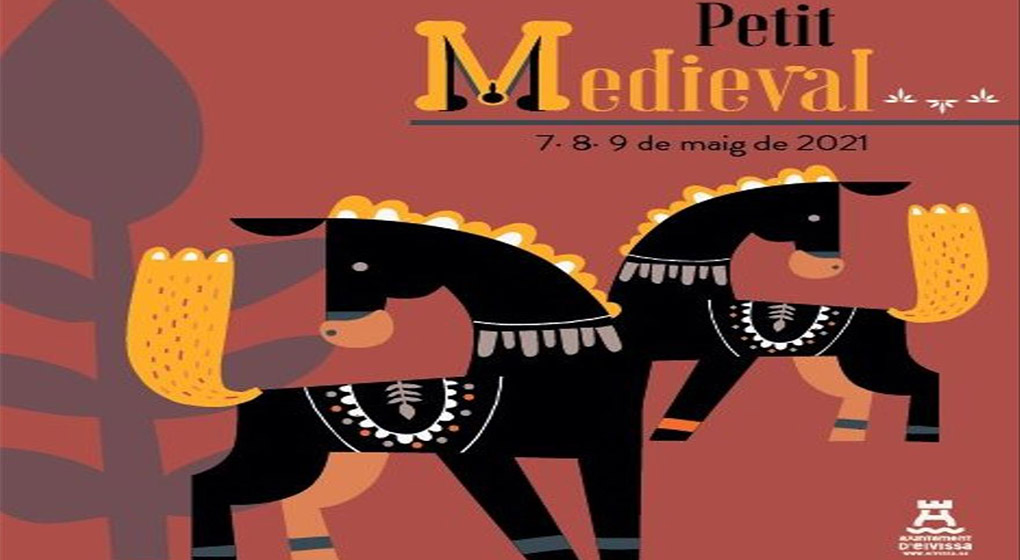 Friday 7th May
11.30 a.m.: the puppet show 'The Pirates are coming'.
13.30 hours: there will be children's theater with the play 'concoctions for daydreaming'.
7.30 p.m.: concert by the group Tobairitz, which will perform a medieval lyrical repertoire with a special focus on the troubadour trobairitz manifestations in Medieval Occitan.
Saturday 8th May
11.30 a.m.: storytelling by Àngels Martínez, 'Medieval tales from here and there'.
1.30 p.m.: Medieval musical performance by Davinia Van Praag Dance Academy.
5.30 p.m.: Medieval and Renaissance dance by the Centro de Danza and Estudio Capricorn.
8.30 p.m.: concert by the Nouveau Quartett, with songs, fantasies and dances of the minstrels and courtiers.
Sunday, May 9th
11.30 a.m.: storytelling by Ángeles Martinez.
7 pm: oriental dances show, a journey through dance, from the Maghreb to Saudi Arabia, with original costumes from each country.
Itinerary on the walls
In addition to the shows, on the occasion of this celebration, the Interpretation Center Madina Yabisa has organized for May 8 and 9 from 10 am to 2 pm, an itinerary to Dalt Vila on the medieval walls.
Do not miss the spirit of Medieval Eivissa!