Se celebra la 4ª Edición de la Regata Infantil Medioambiental Marina Ibiza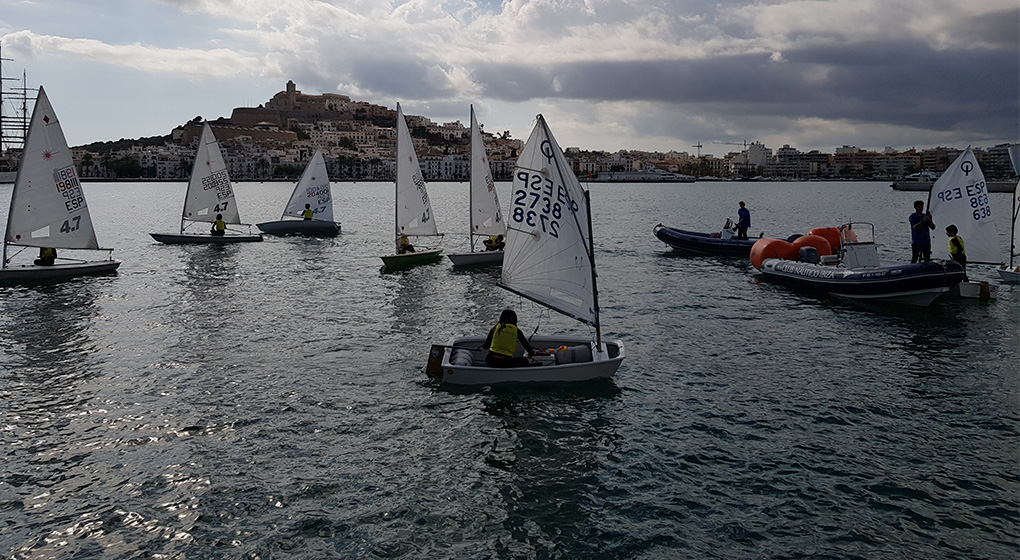 El pasado fin de semana, los alumnos de la escuela de vela del Club Náutico de Ibiza disfrutaron de diferentes actividades organizadas y patrocinadas por Marina Ibiza dentro del programa anual de acciones medioambientales.
Unos 25 alumnos de la escuela de vela se embarcaron en el Seabus para participar el pasado sábado en una jornada educativa dentro del programa diseñado por Trasmapi y bajo el proyecto Be Blue en colaboración con Vellmarí, en el que los jóvenes regatistas pudieron conocer detalles del mundo submarino cuyo objetivo era sensibilizar a los más jóvenes sobre el cuidado del fondo de nuestras aguas.
Estas actividades fueron un ejemplo de las que se llevan a cabo en el Dive Camp que Be Blue ha llevado a cabo este verano a bordo del Princesa del Mar y que ya programa para la temporada que viene. La charla recibida antes del embarque, de la mano de los instructores de Vellmari sobre el grave riesgo de extinción que sufren los caballitos de mar y las nacras, fueron el preámbulo de una jornada de buceo y snorkel. Una vez recibido el briefing en tierra, los niños procedieron a la búsqueda de estas especies en las transparentes aguas de Ibiza. Los participantes lo pasaron en grande en una jornada que al mismo tiempo les conecta con su entorno y contribuye a su sensibilización y respeto por éste.
El domingo posterior se celebró la 4ª Edición de la Regata Infantil Marina Ibiza en colaboración con el Club Náutico de Ibiza, donde compitieron las clases Optimist y Laser 4.7 del Club. En esta ya consolidada regata, participaron un total de 28 embarcaciones. Las pruebas arrancaron a las 11:00 horas en la zona de Playa d'en Bossa, para culminar con una exhibición dentro de la bahía de Ibiza, frente a Marina Ibiza.
Al finalizar, se procedió a realizar la entrega de premios a los ganadores, en el Restaurante La Calma, donde posteriormente se disfrutó de un almuerzo para los participantes y acompañantes para dar por concluida la jornada.
Los ganadores de esta 4a edición de la Regata Infantil de Marina Ibiza han sido:
- Optimist Sub 15: 1º Maura Ramon. 2º Joan Mateu Vilas. 3º Alex Menage.
- Optimist Sub 13: 1º Didac Serra. 2º June de Miguel. 3º Inés Riera.
- Optimist Sub 11. 1º: Evan Gonçalves 2º: Adrián Témpera 3º: Santiago Gabaron
- Laser 4.7: 1º Roque García 2º Alejandro Guasch 3º Ana Guillén
Marina Ibiza espera haber transmitido su mensaje de sensibilización por el entorno a este grupo de jóvenes apasionados por el mar y les espera con los brazos abiertos para la 5ª edición del año que viene.