Christmas Market in Casa Maca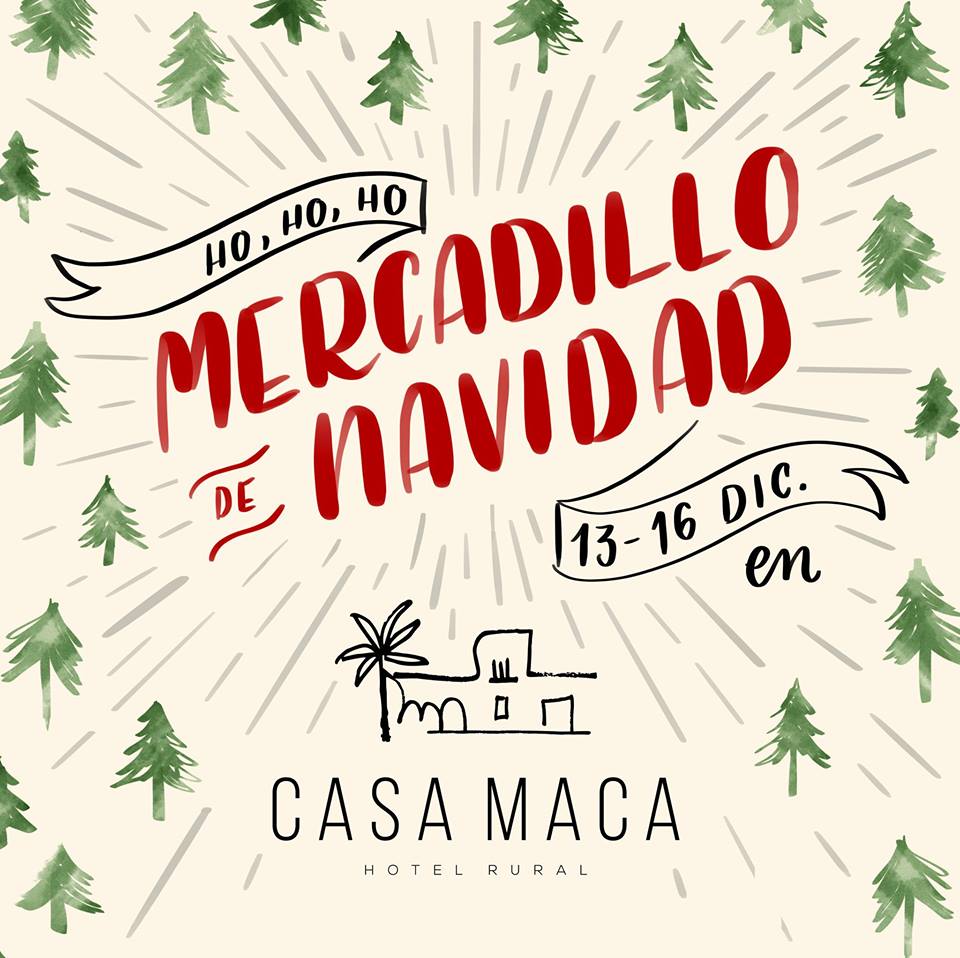 Casa Maca is hosting its' very first Christmas Market from December 13th to 16th!
**FREE ADMISSION***
Mulled wine, Santa's Grotto, food stalls, winter wonderland with trees decorated by local companies, mince pies and Christmas carols!
We are also hosting a Christmas tree competition! The trees have been decorated by local companies on the way to Santa's grotto. Vote for your favourite tree for your chance to win a night for 2 at Casa Maca.
Take a photo with SANTA CLAUS for donations to APNEEF!
MARKET TIMES:
Thursday 13th & Friday 14th: 16:00 - 21:00 h.
Saturday 15th & Sunday 16th: 12:00 - 20:00 h.
Santa's Grotto: Saturday 15th & Sunday 16th: 13:00 - 17:00
For more info, please contact: 971 806 864.