Children of the 80's: this friday solidarity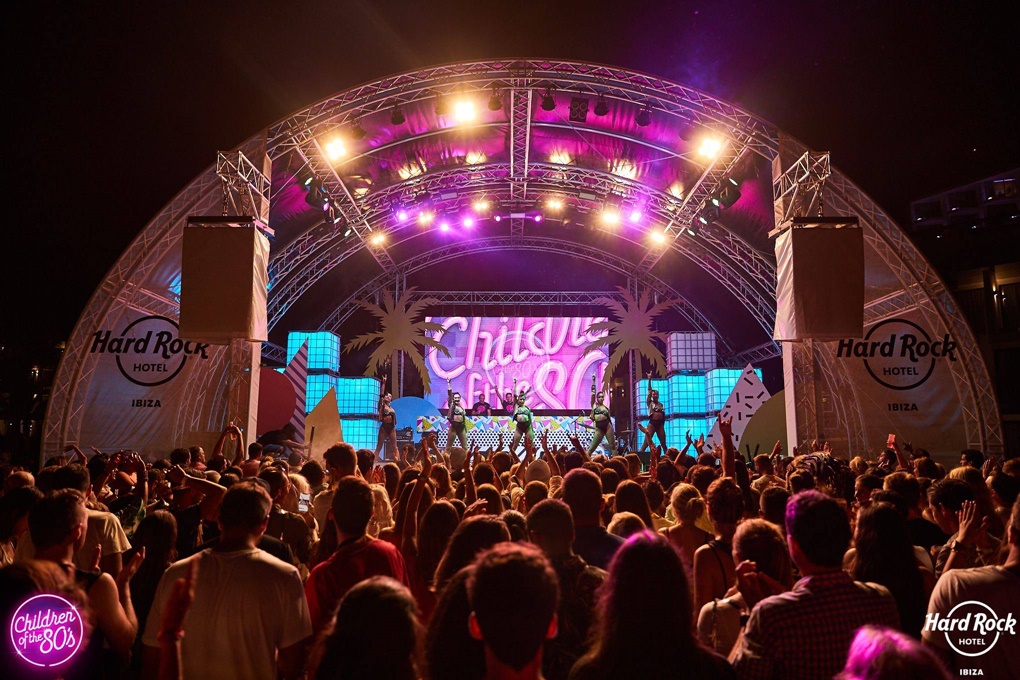 En la edición de este viernes de Children of the 80's Hard Rock Hotel celebra la tercera edición del Children más solidario.
En este evento, que ya se celebró los últimos dos años, consiste en asistir a la fiesta que cada viernes tienen lugar en Hard Rock Hotel aportando un mínimo de dos kilos de comida no perecedera en lugar de cobrar entrada, una acción que también se pide a los residentes, cuya entrada a la fiesta es gratuita.
Los alimentos irán destinados a Food for Ibiza, asociación sin ánimo de lucro formada por residentes de Ibiza y Formentera cuyo objetivo es ayudar a las personas que más dificultades tienen para cubrir sus necesidades alimentarias más básicas. Cuenta con cuatro miembros aunque para eventos como el del viernes la Asociación contará con la ayuda de muchos más voluntarios que ayudarán con la recaudación. La directora del Hard Rock Hotel, Ana Robles explica que piden que sean alimentos enlatados o envasados al vacío porque suelen recibir grandes aportaciones de arroces, legumbres y pastas pero es igualmente importante o más la comida enlatada porque incluye carnes, pescados y verduras, también fundamentales. En caso de no poder aportar alimentos, también se permite la entrada a cambio de una aportación económica "a voluntad" en la puerta de taquilla. El año pasado se consiguieron 2.700 kikos de comida y 5.500 € de aportación económica. El objetivo es intentar superar la cantidad año tras año. Además, la persona que más kilos de comida aporte será agraciada con un bono del hotel para un fin de semana.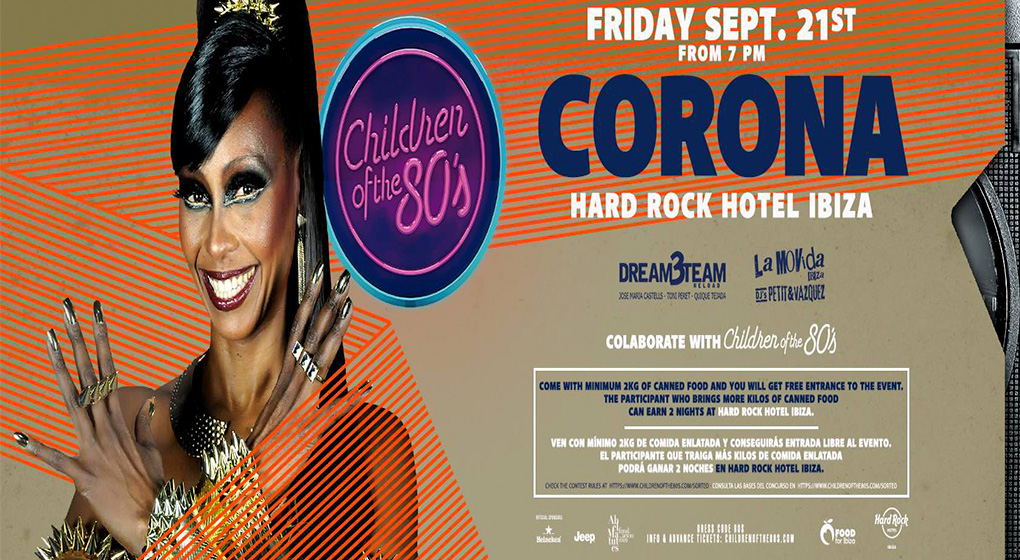 Las puertas del Children of the 80's estarán abiertas desde las 19:00 horas hasta la medianoche, las 00:00 horas, y contará con la participación de Dream3Team Reload, los dj's de La Movida y la cantante brasileña Corona.