Ball pagès en la plaza de Es Martell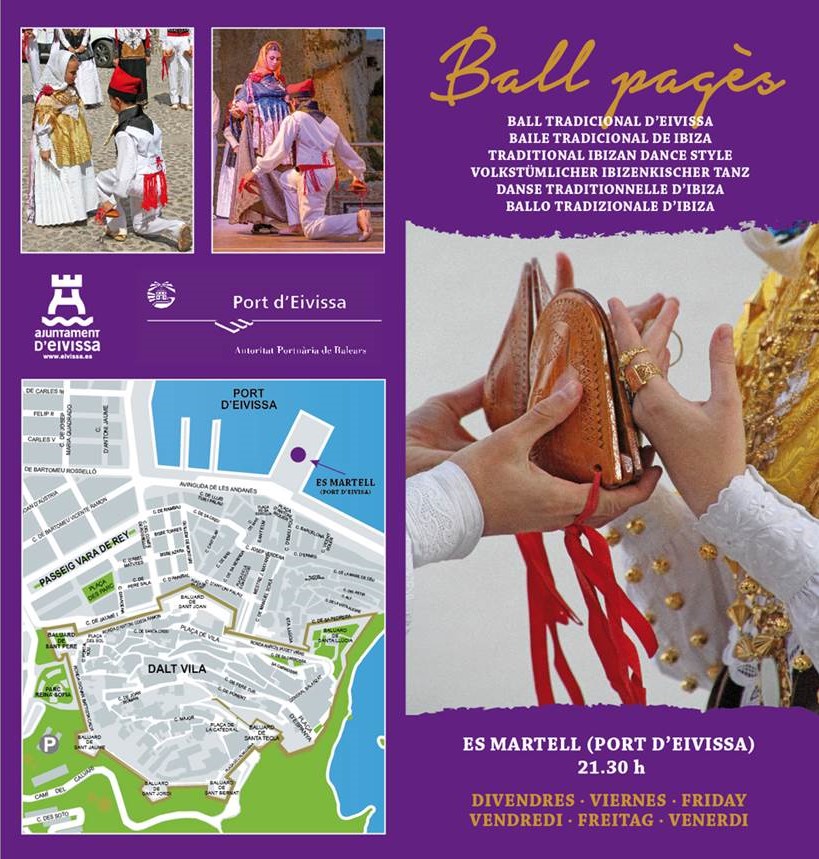 During the summer, on Friday, there will be a ball pagès exhibition at the Plaza des Martell in the port of Ibiza.
This exhibition aims to make known, both residents and visitors, the richness of our traditional dances and musical instruments.
Before starting, there will be a prior explanation to the attendees about the origin and type of instruments and costumes as well as the different dances that can be seen throughout the show, which lasts approximately one hour.
Hours: 21:30 hours.