Taller de pastelería organizado por The Chef Ibiza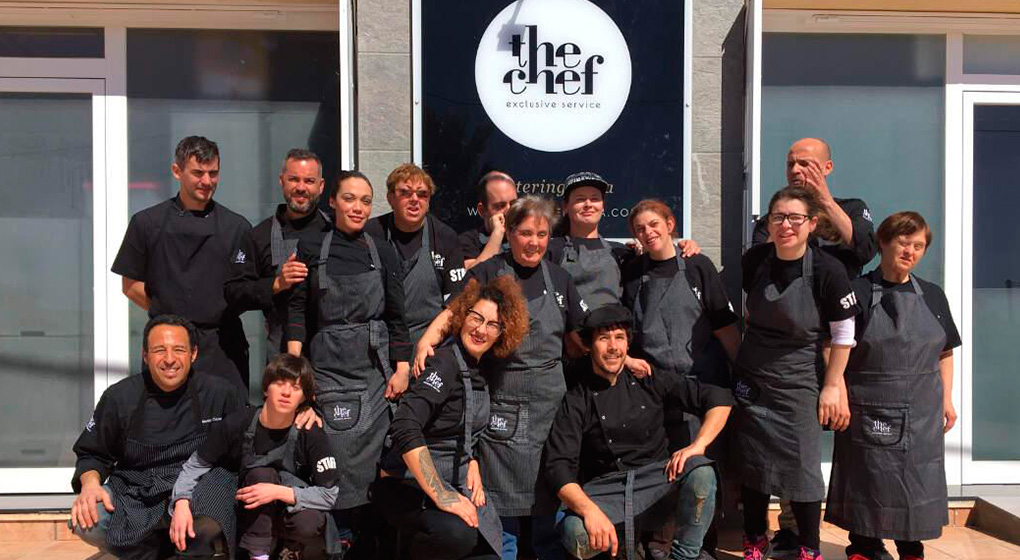 The Chef Ibiza organizó un taller de pastelería para un grupo de personas con deficiencia enseñando el proceso de elaboración de comida casera con el objetivo de disfrutar del plato antes de consumirlo.
La iniciativa nació precisamente de la pasión del grupo de invitados por los famosos programas de cocina que actualmente tienen tan buena acogida, así que decidieron organizar algo similar para dar la oportunidad a este grupo de participantes de que pudieran vivierlo en primera persona. Un autobús de Ibiza Vip Bus recogió a los afortunados participantes y les llevó hasta el catering de The Chef Ibiza, donde les recibió un equipo de chefs profesionales con camisetas y delantales que les ensañaron a elaborar un bufé de postres caseros.
Tras una jornada divertida y con las manos en la masa, los invitados tuvieron su recompensa: The Chef Ibiza les hizo entrega de un diploma a cada uno junto a una bandeja de pasteles para llevársela a casa.