5 UP returns every thursday at Km5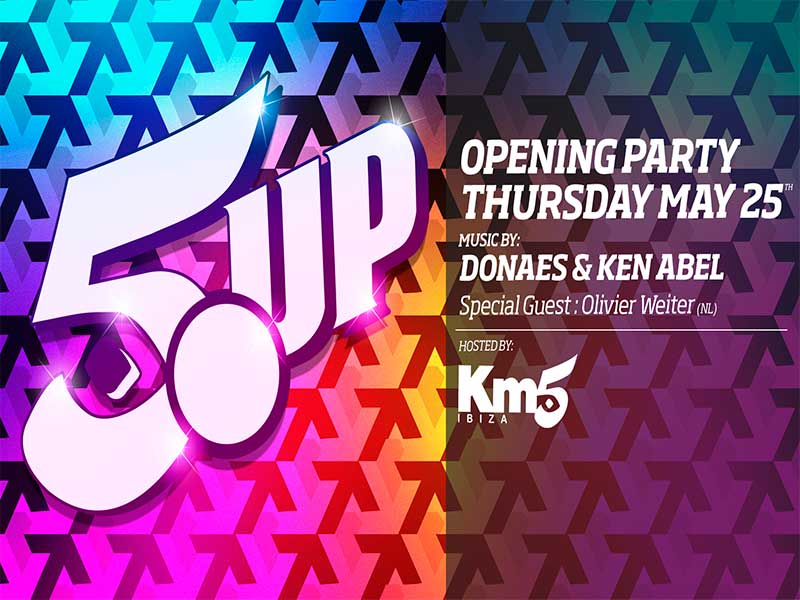 5 UP comes back another year to be part of the Km5 weekly party calendar for this summer 2017.
It'll be every Thursday, day in which the best tech-house mixes will be listened both in the lounge garden, outdoors, as in the club while late night comes

Donaes & Ken Abel, authors of the party, will be in charge of taking the cabin controls accompanied by the front row guest artists that will join them weekly. Olivier Weiter will be the Guest DJ this Thursday.

5 UP, which is already a classic in Km5, is synonymous of fun on the dance floor. A party able of transforming evenings into unique nights full of magic, because of the elegant sounds that make everyone dance without stopping.

Summer Thursdays in Km5 are an invitation to discover the true spirit of the night in Ibiza.

Place: Km5. Sant Josep Road km 5,6. Ibiza.
Time: From 8pm.