New summer weekend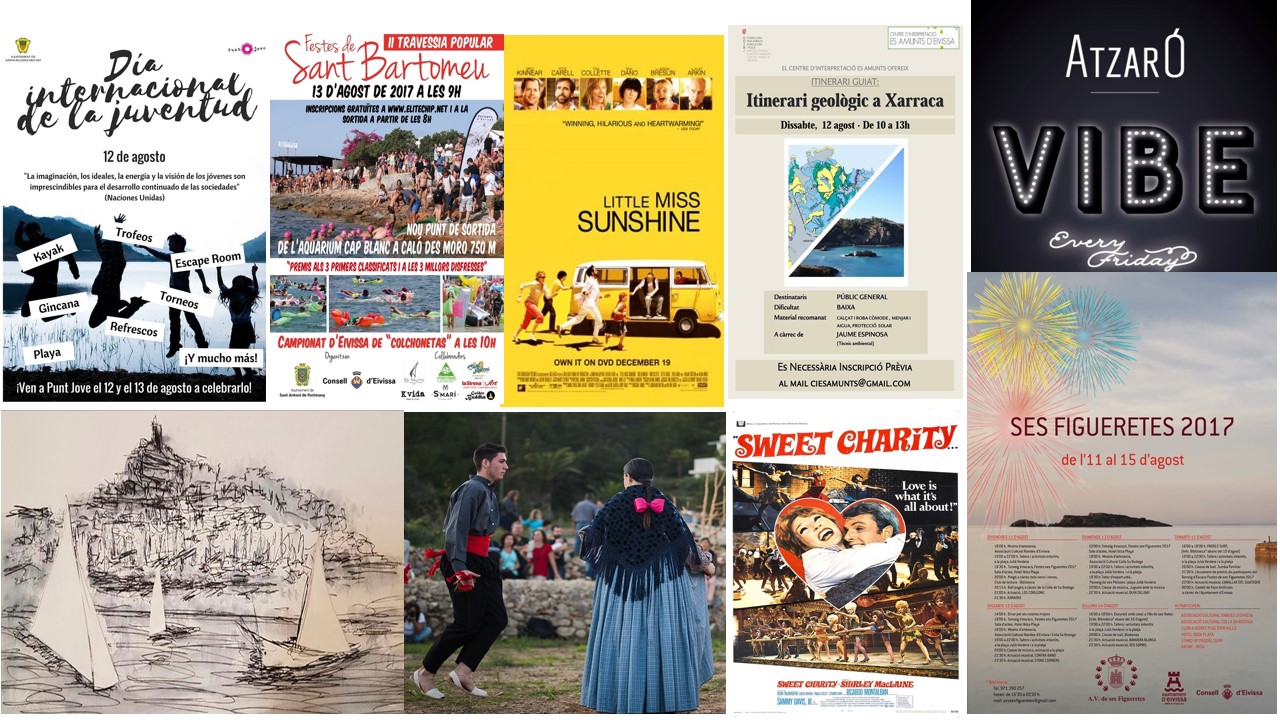 Traditional Ibizan Dance in Es Martell, Friday 11th.
Atzaró Vibes. Friday 11th.
Independent cinema in Can Jeroni, Friday 11th.
Fiestas de Ses Figueretes, 11th to 15th.
Musical cinema in Sant Jordi, Saturday 12th
Geologinal itinerary in Xarraca, Saturday 12th
International Day of Youth, 12th and 13th
Xacota in Sa Font des Yerns, Sunday 13th
Swimming challenge, Sunday 13th
Closing exhibiton Josep Buforn, Sunday 13th
Fiestas de Sant Bartomeu, jovefest. Saturday and Sunday.


Fiestas de Sant Bartomeu: Jovefest