23th magic anniversary Km5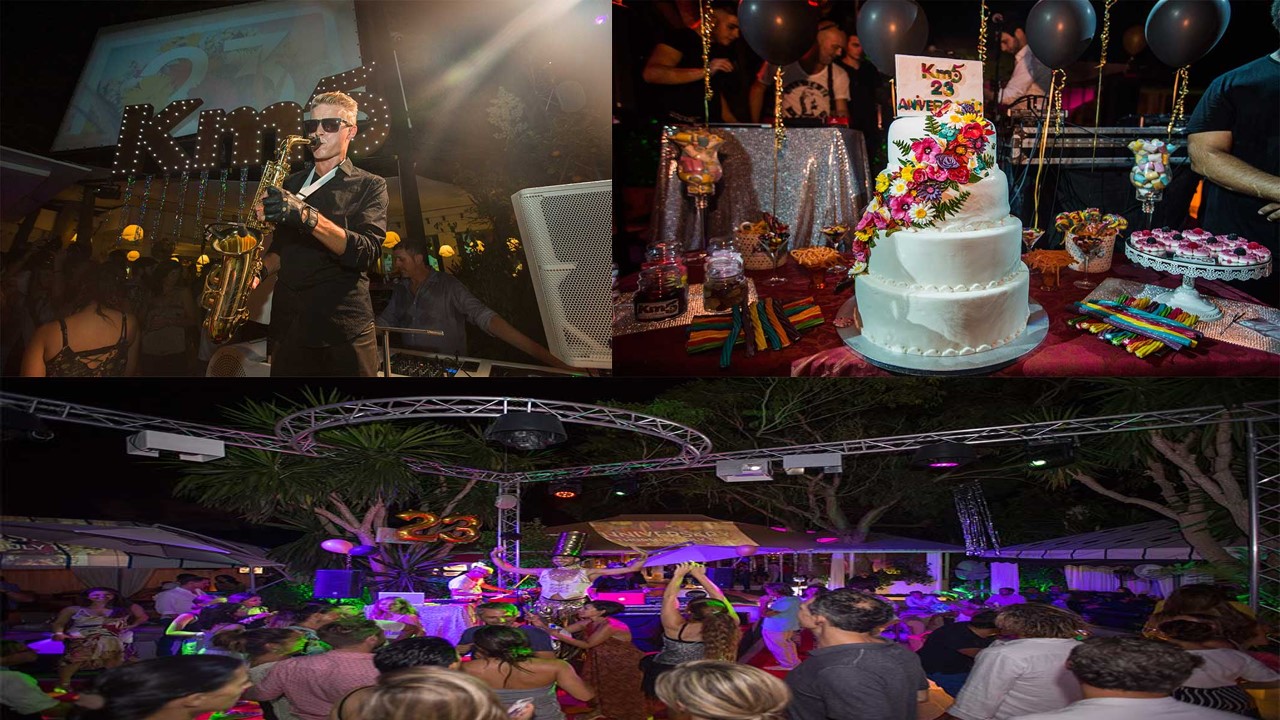 On July 13th Km5 celebrated its 23 anniversary with a great party with the good music, a magnificent atmosphere and of course a birthday cake.
The event mixed both friends of the house and familiar faces of the island as well as tourists who, seduced by the program did not want to miss a different and distinguished event.
At the end of the performances, a little before midnight, a suggestive "happy birthday" sounded to accompany the owners Ana Megido and Josch Genske to take the traditional photo next to the cake of this 23rd anniversary.
Meetings, laughter, hugs, photos to immortalize the moment and a public of luxury, unique, that continues being faithful to Km5.